Community Outreach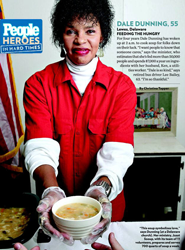 Jusst Sooup's day starts at 2:00 AM 5-6 days a week.
Jusst Sooup Ministry has served over 55,000 meals! They make over 700 quarts of soup a week which continues to increase.
Jusst Sooup started with soup and now provides clothing, toiletries, groceries, and monetary support so that those in need can purchase prescriptions, transportation and shelter.  Jusst Sooup uses the donations wherever the need arises.
None of the volunteers, including Dale Dunning, the President of the organization receives a salary. Jusst Sooup depends on individual and business donations. They do not receive any funding from the state or government agencies.
In addition to the above services, the ministry also listens, encourages, hugs, loves and prays with those who feel that all hope is gone. Read more
---
The American Red Cross, through its strong network of volunteers, donors and partners, is always there in times of need. They aspire to turn compassion into action. Read more
---
National Down Syndrome Society : Buddy Fest & Buddy Walk
The Buddy Fest was organized to welcome Down syndrome families, friends and caregivers to the 
resort community of Rehoboth Beach for a weekend of fun, acceptance and inclusion. Buddy Walk is on the Rehoboth Beach Boardwalk. Read more
---
Delaware Foundation Reaching Citizens : Blue-Gold All Star Golf Classics : Sussex County

The golf tournament is held every June and features a day of fun that includes a shotgun start in the captain's choice, lunch, awards, dinner & prizes. Participants are both Blue-Gold alumni & supporters of DFRC who help to raise funds and awareness for citizens with intellectual disabilities. Read more
---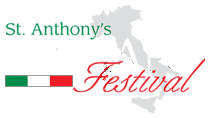 St. Anthony's Festival
This annual festival is a wonderful experience of Italian culture, traditions and authentic Italian food. Experience a virtual tour of Italy during your visit by dining in one of our many outdoor eateries. There are many events to explore and enjoy.  Read more